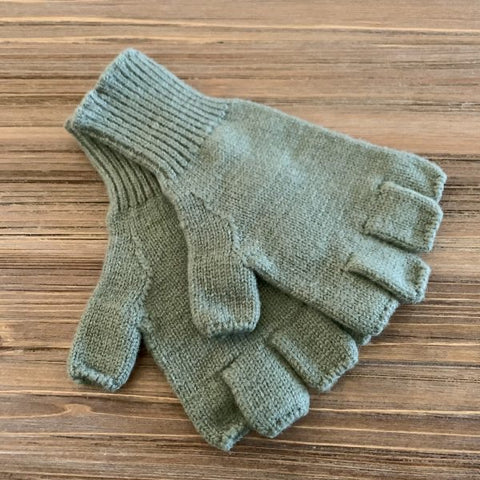 PACARINO FINGERLESS GLOVES
$ 49.00
Our Classic Fingerless Gloves Are A Proven Performer & A Customer Favorite. The Classic Yet Simplistic Style Allows The Beauty & Functionality Of The Premium, Climate Beneficial, American Alpaca & Merino Wool Fiber Take Center Stage. This Precise Pacarino Blend Combines As The Perfect Marriage, Offering Luster & Softness On Your Hands That You Would Expect From Alpaca, But Also Has The Memory & Durability Only Wool Can Provide. Loved By Men, Women, & Anyone Between, These Breathable, All-Season Fingerless Gloves Will Serve You Well As The Seasons Change From Crisp To Chilly.
One Size Fits All.
Made With Our Pacarino Fiber Blend. Benefits Are:
Soft & Supple Material
Strong & Durable Product
Breathable & Anti-Microbial Properties
Natural Thermal-Regulation
All Products Are Proudly Made In The United States Of America With 100% American Grown Fiber! Climate Beneficial Verified by Fibershed.
Hand Wash In Cool Water. Lay Flat To Dry.
See Ribbed Pacarino Beanie for color choices.